Lindback Award Winner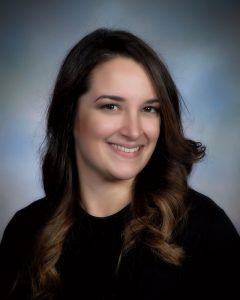 Academies @ Roxborough High School Congratulates Rosemaria Kalogerakis for winning the Lindback Award for Teaching Excellence.
"Our award-winning teachers and principals have truly gone above and beyond this school year," said Superintendent William R. Hite, Jr., Ed.D. "They are continuing to support our students and families during this difficult time through digital learning. While it is unfortunate that we cannot all be together to celebrate the winners at their respective ceremonies, we applaud these fantastic educators and thank the Lindback Foundation for their generosity, year after year."
The Christian R. and Mary F. Lindback Foundation sponsors an annual award that recognizes outstanding teachers. The Foundation established the Lindback Award for Distinguished Teachers to honor 60 teachers from Philadelphia public schools who demonstrate excellence in promoting learning at the highest levels. The award recipients will be chosen based on their activities that improve the intellectual and character development of students.
This award recognizes individuals:
who create a positive, supportive learning environment to advance student proficiency in academic subjects, making learning relevant and fun;
who serve as a role model to students;
who establish trusting relationships with students, parents, guardians, and community members by being open and accessible for communication;
who motivate students to learn, explore and maximize their spirit of inquiry and critical thinking;
who possess knowledge and demonstrate various instructional strategies;
who connect collaborating and inspiring co-workers to energize students in positive ways