Letter to School Community – 5.25.23
---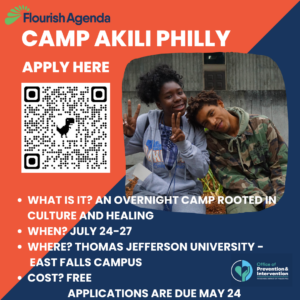 Applications for Camp Akili are being accepted now through May 31st.
Watch an Informational Video
Then use the QR code to apply, Need help applying or have questions see one of your teachers or counselors.

Please CLICK HERE to go to the SDP page to complete the survey.  Parents will be getting paper copies in the mail but can choose to complete online.  We need to hear from everyone!
---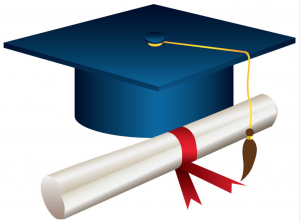 Class of 2023!
CLICK HERE for all information SENIOR!
---
Rox Football Team and Our Philadelphia Eagles
Philadelphia Eagles hosted the football teams and coaches from Roxborough High School, Northeast High School, and Boys Latin High School for an afternoon none of us will soon forget.  CLICK HERE for full story.
---
Graduation Requirements Class of 2023
Students must meet one of Pennsylvania's five pathways outlined to earn a diploma and demonstrate career and/or college readiness.  Please click below to read about graduation requirements for the Class of 2023.
ENGLISH_Act 158 Graduation Requirements_CLICK HERE
SPANISH_Act 158 Graduation Requirements   CLICK HERE
More information regarding Pennsylvania's state graduation requirements can be found at www.philasd.org/gradreq.
---
Parents & Students CLICK HERE for State Vaccine requirements for Academies @ Roxborough students to attend school during the 2022-2023 school year.
---
---
School Plans have been posted on the Planning and Evidence-Based Supports Office website for public review and comment.
To view Academies at Roxborough HS's 2022-2023 school plan and to leave your feedback, please click HERE.
To complete your feedback form click on your preferred language, Thank you for participation.
For more information and all the School district plans visit the Planning and Evidence-Based Supports Office website HERE.
---
Parent Website: https://sites.google.com/view/rhs-home-school-association/home
Parent Facebook Page: https://www.facebook.com/groups/151623331635048/
Follow Us on Twitter: @Roxborough_HSA
Follow us on Instagram: AcademiesatRoxborough