November 29, 2022 – Fire Alarm Information CLICK HERE
---
Vaccines and Sports Physicals
Attention! Parents and Students on December 6 & 7, from 10am-2pm school-required vaccines, COVID and flu vaccines, and sports physicals will be available for current students at Roxborough HS.  Walk-ins are also welcome on the day of the event.  Register for an appointment at www.citylifehealth.com/school or by calling 1-877-926-9272.
---
The Academies at Roxborough High School Credit Recovery Program provides students with an alternative method for completing courses required for graduation. This is a limited time courtesy in alignment with the school plan. This cycle of the program will begin the Week of Nov 28 – Feb 9 (36 days | 4 days/wk | 75 min each course). Each course is scheduled Monday – Thursday, from 2:45pm – 5:15pm (dependent on course).
Eligibility
Credit recovery is available to students who have not satisfactorily completed a course.
Students may earn up to two full credits in one cycle of the Credit Recovery Program.
Priority is given based on anticipated graduation date.
Note. There will be a mandatory meeting for students rostered into the program Monday, November 21, 2022
The Senior Capstone and Service Learning Project is a research-based assessment and service learning documentation required for graduation. There are five (5) major components of the Senior Capstone and Service Learning Project. These include an argumentative research paper, career research assignment, portfolio, 10 hours of required service learning, and an oral presentation to be evaluated by a panel of evaluators
The Senior Project Information Slide Deck has complete details for students to complete the project, a Topic Selection Guide and additional resources.  Students will work with a mentor, English, and/or CTE teacher to select a topic that is the best fit.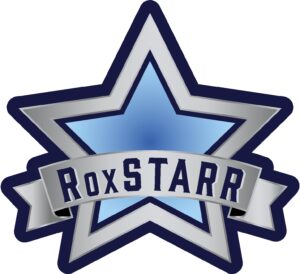 SENIORS!!
It seems like a matter of weeks, each member of the Class of 2023 began their final year at The Academies at Roxborough High School. It has taken hard work, sacrifice and dedication for each senior (and guardians and families) to reach this important milestone. In celebration of our seniors and to kickstart a reset, we are having a senior kickoff and pinning event to recognize both students and those who have supported them along their academic journey. The tentative date for this event is Wednesday, November 30, 2022. A full schedule of senior events and additional details are forthcoming.
Click HERE to access the most recently shared information related to senior activities and class dues.
---
Teacher of the Month
Nicole McGowan
Roxborough High School
Congratulations to our first Teacher of the Month for the 2022-2023 school year, Nicole McGowan of Roxborough High School. Mrs. McGowan is a dedicated 9th-grade Algebra-1 teacher whose character speaks volumes amongst her students and colleagues. Her nominator, Assistant Vice Principal Saavedra said, "Mrs. McGowan is constantly focused on the positive and is relentlessly optimistic. She is always looking to advocate for our students." CLICK HERE for full article and video.
---
Graduation Requirements Class of 2023
Students must meet one of Pennsylvania's five pathways outlined to earn a diploma and demonstrate career and/or college readiness.  Please click below to read about graduation requirements for the Class of 2023.
ENGLISH_Act 158 Graduation Requirements_CLICK HERE
SPANISH_Act 158 Graduation Requirements   CLICK HERE
More information regarding Pennsylvania's state graduation requirements can be found at www.philasd.org/gradreq.
---
STAR Testing Information
Welcome back to another fantastic school year at The Academies at Roxborough High School! To assess the start of the year level of your learner's understanding in mathematics and English language arts (ELA), your child will  soon be taking the STAR assessment in one or more of their classes. The STAR assessment will be  administered to all students in Grades 9-12. The STAR assessment will give classroom teachers more detailed  information on your learner's progress as a means to better inform instruction.
---
Parents & Students CLICK HERE for State Vaccine requirements for Academies @ Roxborough students to attend school during the 2022-2023 school year.
---
---
School Plans have been posted on the Planning and Evidence-Based Supports Office website for public review and comment.
To view Academies at Roxborough HS's 2022-2023 school plan and to leave your feedback, please click HERE.
To complete your feedback form click on your preferred language, Thank you for participation.
For more information and all the School district plans visit the Planning and Evidence-Based Supports Office website HERE.
---
Congratulations Ms. Kristin Williams Smalley!!
Ms. Kristin Williams Smalley has now been selected to serve as the official Principal of the Academies at Roxborough. The "interim" label is no longer needed. Principal Smalley stepped in during a time of significant change and considerable challenges. She demonstrated the wisdom to listen to stakeholders and understand their needs, the patience to observe and learn, and the courage to lead.
---
---
PARENTS
Dear families, please complete this parent involvement survey for your child's school by answering all the questions below. / Estimadas familias favor the completar la encuesta para la escuela de su alumno.  Links below.
---
Roxborough was also honored to be recognized for receiving National Model Status for their Academy of Health Sciences & Research and received the Jeffery N. Stein Award for best transition for an Urban High School to the Academy Model.
Roxborough was also honored with the Henk Koning Exemplary Partnership Award for Mr. Steve Rauscher our Academy of Health Sciences & Research partner for exemplifying a true working partnership.  Read more in the Blog.
---
Parent Website: https://sites.google.com/view/rhs-home-school-association/home
Parent Facebook Page: https://www.facebook.com/groups/151623331635048/
Follow Us on Twitter: @Roxborough_HSA
Follow us on Instagram: AcademiesatRoxborough